International Workshop in Paris, November 24, 2016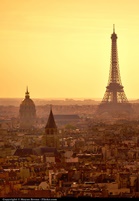 Corresponding sections:
Organisers ans Sponsors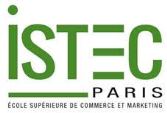 ISTEC – Business School of Commerce and Marketing was founded in 1961 and imparts general and professional managerial training to more than 10000 individuals every year. ISTEC is recognized by the French Government and is a member of the ISG Group (International Professional University). ISTEC's declared aim has been to train future highcaliber managers in the areas of marketing, sales and company management. These basic pillars of the school's mission are today given an international and intercultural dimension. ISTEC's final goal is to foster the development of real professional intelligence for a successful integration and career in the company. In compliance with its historical values, ISTEC strives for a balance between the acquisition of technical skills (proficiency with methodological tools, the satisfaction of achievement, corporate spirit) and the development of human qualities (ability to listen, cultural open-mindedness).

Publishing house Virtus Interpress has an expertise and global perspectives only in corporate governance. Virtus Interpress publishes four journals in corporate governance and regulation, and book series, acts as co-organizer of international conferences and seminars, and is a founder of International Center for Banking and Corporate Governance.

Virtus Global Center for Corporate Governance was established by Virtus Interpress in 2014. It is aimed to unite thousands of experts who have expertise in general corporate governance. Therefore to unite the network around the idea to conduct research in general corporate governance, not just in corporate governance and regulation in banks and financial institutions the new center was established.