International Workshop in Paris, November 24, 2016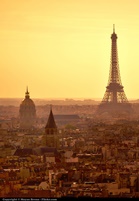 Corresponding sections:
Workshop Concept
International workshop "Corporate Accountability: Major Actors, Innovative Instruments and Performance", Paris, November 24, 2016
During past two decades the world has witnessed the growing importance and visibility of a range of initiatives led by businesses, social organizations and governments that was aimed at pressuring companies to behave in more socially responsible and accountable ways. This is a new development for many parts of the business world. Previously, the state was assumed to lead standard setting and behavioral norms for businesses in relation to most categories of stakeholders. When community organizations and interest groups wanted to change business behavior, they focused on changing the law. From the 1990s the focus changed, reflected in the emergence of new alliances and regimes of influence over business norms, linking together consumers, communities, workers and producers. Nowadays the issue of sustainability and accountability of business entities received a complex form and is continuingly changing. It is important to trace these changes, follow regulatory developments, business practice to identify stable fundamentals in corporate accountability and management practices and distinguish emerging trends that are going to occupy practitioners, regulators and academics minds in nearest future.