International Workshop in Paris, November 24, 2016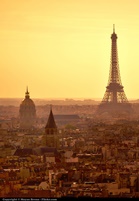 Corresponding sections:
About Paris
Paris receives about 27 million visitors per year (including 17 million international visitors); or 44 million if the surrounding region is included. The city and its region contain 3,800 historical monuments and four UNESCO World Heritage Sites. The most famous attractions include Notre Dame de Paris, Basilique du Sacré-Cœur, the Louvre, the Eiffel Tower, the Pompidou Centre, Musée d'Orsay, Champs-Élysées, and the Arc de Triomphe.
Paris is also famous for its cafés and restaurants, its theatres and cinemas, and its general ambiance.