International Conference in Lisbon, October 26, 2017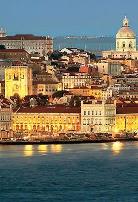 Corresponding sections:
Organisers and Sponsors
ISEG ́s mission is to create and share knowledge and culture in the fields of Economics, Finance and Business, and to enhance its socio economic value by using an approach of plurality, guaranteeing freedom in intellectual and scientific expression and respect for ethical principles and social responsibility.
ISEG webpage.
Publishing house Virtus Interpress has an expertise and global perspectives only in corporate governance. Virtus Interpress publishes four journals in corporate governance and regulation, and book series, acts as co-organizer of international conferences and seminars, and is a founder of International Center for Banking and Corporate Governance. VirtusInterpress web page.
Virtus Global Center for Corporate Governance was established by Virtus Interpress in 2014. It is aimed to unite thousands of experts who have expertise in general corporate governance. Therefore to unite the network around the idea to conduct research in general corporate governance, not just in corporate governance and regulation in banks and financial institutions the new center was established. Virtus GCCG web page.
ADVANCE was created in 2007 to encourage and support innovative and high quality research on management. It is a private institution without lucrative purposes, whose research team consists mainly of ISEG faculty. It also has aimed to promote regular summer schools and research seminars, allowing the interaction of its members with top researchers in the several fields of management science. ADVANCE webpage