International Conference in Lisbon, October 26, 2017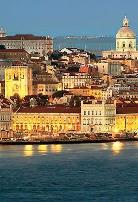 Corresponding sections:
Conference concept
International conference "CORPORATE GOVERNANCE AND COMPANY PERFORMANCE: EXPLORING THE CHALLENGING ISSUES", Lisbon, October 26, 2017
The main focus of the event is to find the links between corporate governance and firm performance under the impact of market financial instability. Economic crises usually provokes the decrease in financial performance of the companies, due to that fact the issue of corporate governance adequacy takes attention of researchers. Academics as well as practitioners try to find out the best corporate governance practices leading to improve the firm performance. Previous papers in this area have already found significant influence of bad or good corporate governance practice on the firm financial stability at the same time the new trends at the market addressed the new challenges to corporate governance.
This international conference will provide the platform for academics and practitioners from many coutries of the world to analyze recent trends and upcoming challenges in corporate governance and company performance, major challenges and new horizons in further researching.
The conference topics will include:
Corporate governance
Board of directors
Director's remuneration
State/Private/Family ownership
Reporting, accounting and auditing
Bankruptcy; Liquidation
Corporate transparency issues
Earnings management
Risk management
Corporate Finance and financial performance
Asset Pricing and fund management
Corporate Social Responsibility