International Conference in Naples (October 3-4, 2019)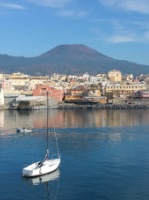 Corresponding sections:
Conference fee
We offer 2 types of the conference registration fee:
Basic registration fee is Euro 230. It includes conference materials, printed conference proceedings (at-conference delivery), coffee breaks and lunch on the first day of the conference. Please note that under this option the gala-dinner is NOT included.
Full registration fee is Euro 285. It includes the gala-dinner too.
To make the payment online, please click the respective button (depending on the type of the fee you choose) below to proceed.
The payment can be made with credit/debit card via secure payment system provided by Ukrainian processing center. During the payment, you will probably receive an SMS from your bank with the password to confirm the transaction. The price in Euro is an oriented one. The payment will be charged in UAH according to the exchange rate of your payment card provider. Once the payment is made we will process it ASAP and our representative will contact you to deliver the service/confirm the payment.