International Conference in Hong Kong, May 4, 2017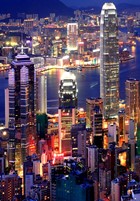 Corresponding sections:
Conference sponsors and organisers
Hang Seng Management College (HSMC) was restructured from the former Hang Seng School of Commerce and established in 2010 as a non-profit-making private university-level institution, with five Schools (Business, Communication, Decision Sciences, Humanities & Social Science, and Translation) and around 5,000 full-time students. Adopting the unique "Liberal + Professional" education model, HSMC is a residential institution which puts quality teaching and students' all-round development as its highest priorities. Aspiring to be a leading private university in Hong Kong, HSMC features top-quality faculty members, award-winning green campus facilities, innovative degree programmes, impactful research on corporate sustainability, and excellent student support services, with the aim of nurturing young talents with independent thinking, innovative minds, human caring and social responsibilities.
Publishing house Virtus Interpress has an expertise and global perspectives only in corporate governance. Virtus Interpress publishes four journals in corporate governance and regulation, and book series, acts as co-organizer of international conferences and seminars, and is a founder of International Center for Banking and Corporate Governance.
Centre for Corporate Sustainability and Innovations (CCSI), Hang Seng Management College. The aim of the Centre is to establish a platform for services / products/ activities co-creation related to social responsibility (SR), sustainability and innovation to align with the 5-year strategic plan of HSMC, the Six Principles of PRME, UN Global Compact, the Report on Manpower Projection to 2018 of the Hong Kong SAR Government, and the OECD Action Plan for Youth mentioned in the 3rd UNESCO-APEID Meeting on Entrepreneurship Education. The aim of the Centre can be achieved by enhancing the educators, policy-makers and industry practitioners' awareness of the importance of sustainable development in higher education and the linkage between sustainable development and supply chain management in the operations of key industries in the hope that educators can develop more relevant programmes, modules, training, workshop, standards, and practices to learners at different levels with higher order skills, e.g. problem-solving and solution-seeking skills for global employability and to be a responsible citizen.
Virtus Global Center for Corporate Governance was established by Virtus Interpress in 2014. It is aimed to unite thousands of experts who have expertise in general corporate governance. Therefore to unite the network around the idea to conduct research in general corporate governance, not just in corporate governance and regulation in banks and financial institutions the new center was established.