International Conference in Hong Kong, May 4, 2017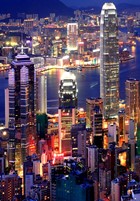 Corresponding sections:
About Hong Kong
Hong Kong has developed from a small fishing village in the 1800s into a dynamic and thrilling 21st century cosmopolitan metropolis. It is a bustling coastal city full of impressive high rises, and a fusion of eastern and western cultures. It proudly proclaims itself to be 'Asia's World City' and remains a key gateway to China.
Hong Kong is a fusion of East and West. There is no better place to experience both eastern and western cultures, and experience traditional and modern life.