International Conference in Rome, February 27, 2018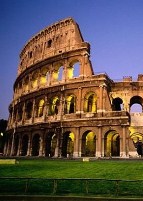 Corresponding sections:
Publication opportunities
Authors who would like to publish a paper should declare the journal to have their papers considered for publication in Special Issues of one of them:
Conference fee doesn't include publication, this is the issue of separate consideration. Papers will be subject to a separate reviewing process after the conference. Papers for "Corporate Ownership and Control", "Journal of Governance and Regulation" should be submitted to Professor Alexander Kostyuk at alex_kostyuk[at]virtusinterpress.org and a copy to conf2018rome[at]virtusinterpress.org.
Papers submitted for consideration in the Special Issues must follow the instructions provided here.