International Conference in Rome (February 28, 2019)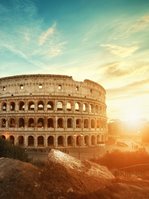 Corresponding sections:
Conference concept and key topics
International conference "CORPORATE GOVERNANCE: SEARCH FOR THE ADVANCED PRACTICES", Rome, Italy; February 28, 2019
The event is a platform for sharing ideas on new trends that are currently shaping the concept of modern corporate governance. The conference will focus on a variety of crucial issues of corporate governance, i.e. corporate ownership and control, earnings management, audit, corporate social responsibility and compliance, disclosure and transparency issues, financial reporting, board of directors' practices, shareholders' rights, etc. The main goal of the conference is to investigate new perspectives and challenges of corporate governance and outline possible scenarios of its development.
The key topics will include:
Corporate governance
Corporate governance in Islamic banks
Corporate governance and blockchain
Corporate ownership and control
Mergers, acquisitions, restructuring
Auditing
Accounting
Earnings quality
Payout/dividend policy
Bankruptcy, liquidation procedures
Corporate social responsibility and compliance
Disclosure and transparency issues
Corporate governance in family firms
Corporate governance in financial institutions
Board committees
Board performance
Managerial incentives
Conflict of interests
Directors' duties and liabilities
We invite the submission of theoretical and empirical studies that advance the understanding of the areas mentioned above.
Please submit the extended abstract of the paper (≈200 words) or the full paper (up to 5000 words), including the title and affiliation.