Why the 'inclusive micro-franchise' could be significant for start-up businesses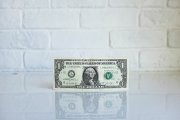 It can be a fully daunting challenge for someone starting their own business. But a new business concept is being introduced in France that may prove highly effective for budding entrepreneurs. It's already created hundreds of jobs across the country.
Bruno Gautier is Development Director for ADIE (Association pour le Droit à l'Initiative Economique). His company has set up the model of 'inclusive micro-franchise'. He explains to euronews how it works and why it's so helpful: "This is a credit access solution, for people who cannot access traditional bank financing," he says. "It's associated with a business concept - both tested and viable - which gives every chance of success from the start".
Full article is available following the link. Original source: Euronews; Chris Pilcher
Follow the link to find scholarly insight on topics within finance, corporate governance, financial regulation and risk management.