Why German corporate governance is so different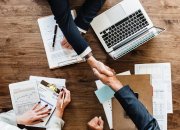 For over a century, corporate governance evolved differently in Germany than in English-speaking countries: with a two-tier board system, where labor representatives often hold sway. To do business with German firms, foreigners need to understand the rules. When Elon Musk is not busy launching electric cars into space and the like, he still has a business to run: Tesla, Inc. And that occasionally brings him to Germany, the homeland of car technology. Imagine his culture shock when Mr. Musk — born in South Africa, with stops in Canada along the way to Silicon Valley — arrived in the Rhenish town of Prüm. The Anglo-Saxon über-achiever came to buy Grohmann, a German automotive supplier, and expected to whip its workforce into the flexibility he is used to. Instead, he ran right into Grohmann's works council — and had to dial his speed down a few notches.
Mr. Musk's experience is shared by nearly all American, British and other English-speaking executives and investors when they first encounter German corporate governance. Whether it is the German Bayer buying the American Monsanto or the German Linde trying to merge with the American Praxair, entire worlds of mentality and law separate those transatlantic negotiators who come unprepared. That is because corporate governance in Germany, like so much else in the country, has developed differently in response to its turbulent history than it did elsewhere.
The main differences concern the structure of corporate boards and the influence of workers on decision making at the top. Companies in English-speaking countries tend to have one board, whose chairman is often also the chief executive officer. Employees, meanwhile, have little to no say in strategy. The company's fiduciaries must act only in the interests of their main "stakeholders," which are their shareholders. At German companies, all this is different.
Read full article following the link. Source: Gilbert Kreijger; Handelsblatt Global.
Scholarly insight on corporate governance in Germany following the link.