Steinhoff's board behaved badly. Why it needs to be held to account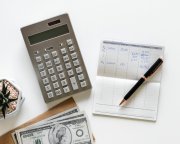 It's becoming clearer by the day that the rot that caused the corporate scandal at furniture retailing giant Steinhoff International goes much deeper than one man – the CEO Markus Jooste – who has come to represent the crisis.
The company is accused of overstating its earnings among other accounting irregularities in a case describe as an Enron type company failure.
The accounting scandal, which caused a more than €10 billion collapse in Steinhoff's share price, has focused blame on Jooste while executives around him have dodged responsibility. Surely Jooste could not change accounting entries without help?
The behaviour of the Steinhoff board, since the scandal exploded in December last year, confirms my early suspicions. The rot runs deeper. This is clear from the appalling manner in which the board has managed the unfolding crisis. It's been four months since Steinhoff was enveloped by the accounting scandal. And there's no resolution in sight, let alone a proper diagnosis.
More on the topic following the link. Original source: The Conversation; Jannie Rossouw.
Scholarly insight on board of directors and audit & accounting. All the papers are free for downloading and sharing.