Netflix sued over allegations of 'rigged' bonus payments to top executives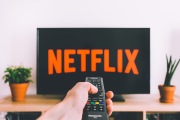 Virtus Global Center for Corporate Governance is starting an initiative of informing our international network about the relevant news and developments of corporate governance practices. With this initiative, we aim to help academics in our network to keep up with the latest changes in the field of their research and teaching interests. The published news can become the source of important ideas to be implemented in research papers and teaching syllables in the forms of case studies. We plan to cover the hottest topics in corporate governance, CSR, risk management, a board of directors issues, executive compensation, shareholder rights, shareholder activism, blockchain and cryptocurrencies development etc.
NETFLIX SUED OVER ALLEGATIONS OF 'RIGGED' BONUS PAYMENTS TO TOP EXECUTIVES
Investor alleges Netflix board rigged previous system so it could hand out giant cash bonuses to its top people and skirt tax penalties.
Netflix is facing an investor lawsuit that alleges board members "rigged" top executives' bonuses to pay them millions regardless of how well the company performed.
The lawsuit, filed by the City of Birmingham Relief and Retirement System, claims the Netflix board "rigged the compensation process, guaranteeing Netflix officers huge cash payments while misleading investors into believing that these payments were justified by attainment of real performance goals".
Read more information on the topic following the link to the original source (Edward Helmore, The Guardian).
Scholarly insight on executive compensation following the link. All the papers are free for downloading and sharing.