International Conference Izmir, Turkey, October 11, 2018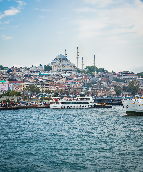 We are delighted to announce that this fall an international conference dedicated to the topic of Corporate Governance will be organized by Virtus Global Center for Corporate Governance in cooperation with Yasar University in Izmir, Turkey.
The conference will take place at Yasar University (Izmir, Turkey) on October 11, 2018.
Prof. Alex Kostyuk and Prof. Dilvin Taskin will co-chair of the conference.
The forthcoming conference is a platform for sharing ideas on new trends that are currently shaping the concept of modern corporate governance. The event will focus on a variety of crucial issues of corporate governance, i.e. earnings management, corporate control, audit, executive compensation, financial reporting, disclosure and transparency issues, shareholder rights, executive compensation, etc. The main goal of the conference is to investigate new perspectives and challenges of corporate governance and outline possible scenarios of its development.
The key information about the conference is available here.