Conference in Rome: keynote presentations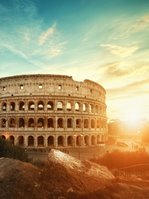 We are glad to publish keynote presentations from the International conference "CORPORATE GOVERNANCE: SEARCH FOR THE ADVANCED PRACTICES" that took place at Roma Tre University (Italy) on February 28, 2019.
The conference was arranged jointly by Prof. Marco Tutino, Prof. Giorgia Mattei, SIDREA (Italian Society of Professors of Accounting and Business Administration) and Virtus Global Center for Corporate Governance.
Alessio Maria Pacces (Full Professor of Law and Finance, University of Amsterdam, the Netherlands) delivered the presentation titled "The law and the balance between discretion and accountability in corporate governance" while Vincenzo Capizzi (Full Professor of Banking and Finance, University of Piemonte Orientale, Italy) gave the speech titled "Corporate governance issues in the entrepreneurial finance ecosystem: An agenda for future research".
The keynote presentations can be found here.