Chinese insurer Anbang's ex-boss jailed 18 years for fraud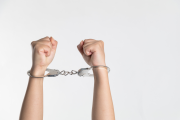 Court also ordered seizure of 10.5b yuan worth of his property and suspension of his political rights for 4 years.
A CHINESE court jailed the former high-flying head of troubled Anbang Insurance Group for 18 years on Thursday for defrauding the company of more than US$10 billion.
Wu Xiaohui was toppled as Anbang's head last year, and China's insurance regulator announced an unprecedented takeover of the conglomerate in February, as the government moves to prevent heavily indebted large private companies from collapsing and posing a risk to the financial system.
Established in 2004, Anbang grew rapidly into a financial services powerhouse, making waves in 2014 by buying New York's landmark Waldorf Astoria hotel for US$1.95 billion and other acquisitions.
Full article is available following the link. Original source: The Business Times
Follow the link to find scholarly insight on corporate governance & fraud.