Britain, headquarters of fraud by Oliver Bullough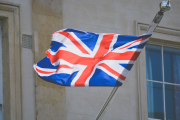 Officials get fed up with accusations that Britain is a cesspool of dirty money; that they do too little to check the wealth hidden behind shell corporations. They grouse among themselves that their critics overlook the work they're doing to expose the money flows and to drive out the corrupt.
When they do get a win, therefore, they trumpet it. Last month, Companies House successfully prosecuted someone who had lied in setting up a company, the kind of white-collar crime committed by the sophisticated fraudsters who fleece ordinary Brits every day, and the government went large. "This prosecution – the first of its kind in the UK – shows the government will come down hard on people who knowingly break the law and file false information on the company register," crowed business minister, Andrew Griffiths, in a press release.
A Warwickshire businessman called Kevin Brewer had pleaded guilty, paid a fine and the government's costs: a total of more than £12,000. His crime had been to falsely claim that two companies he created belonged, in one case, to the MP Vince Cable, and, in the other, to the MP James Cleverly, Lady Neville-Rolfe and an imaginary Israeli. At first, the public response to the news was everything the press release's authors could have hoped for. The Times splashed with the details of the crime – the government was tough on fraud, tough on the causes of fraud. But the victory was short-lived. Within a month of the triumphant press release, Tory MP John Penrose, the government's anti-corruption champion, was slamming the prosecution as "a bone-headed exercise in shooting the messenger". Brewer may have been, by his own admission, naive, but he was trying to expose a flaw in British regulations that enables frauds totalling hundreds of billions of pounds. His reward was years of being ignored and, finally, a criminal record. "That has to be wrong," said Penrose.
Read full article following the link. Original source: The Guardian; Oliver Bullough
Follow the link to find scholarly insight on topics within finance, corporate governance, financial regulation and risk management.